We are delighted to welcome Professor Marie-Christine Therrien from Montreal's École Nationale d'administration publique and Cité-ID LivingLab, to the THINKlab for a very special event.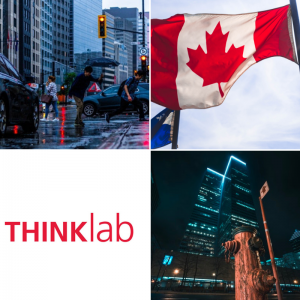 Taking place on Thursday 11 October 2018, Professor Marie-Christine will deliver a unique lecture on "Implementation of Urban Resilience Governance and Social Capital" which focuses on projects in Montreal and London.
Professor Marie-Christine Therrien is a Management Professor at the École Nationale d'administration publique, which is one of the largest public administration universities in the world. Since its creation in 1969, it has positioned itself as a leader in the renewal of a modern and effective public administration in Quebec and overseas. It has set the standard in this field, in both academic and practitioner communities.
As a Director of The Cité-ID Living Lab in Urban Resilience Governance, the organisation is a collaborative initiative that brings together individuals from across Canada and around the world working on urban resilience. It brings together city managers to private enterprises, non-profit organisations, citizens and academic researchers and is an incubator for new inter-sectoral evidence-based approaches and innovative practices in urban resilience.
In the presentation, there will be a discussion on two projects underway.  The first is a project looking at enabling strategies and hindering factors in urban resilience implementation by comparing the cities of Montreal and London.  The second project looks at identifying enabling factors in two Montreal neighbourhoods to develop social capital as a way to increase resilience to disasters.
The event takes place from 11.00am – 12.00pm (inc Q&A session) on Thursday 11 October 2018, in the THINKlab, 7th Floor, Maxwell Building.
If you would like to attend this presentation (open to all) please book in via this Eventbrite link https://www.eventbrite.com/e/implementation-of-urban-resilience-governance-and-social-capital-tickets-50961838230