Members of the UK based MOBILISE Project team are currently visiting Malaysian partners to explore how best to strengthen the impact of the MOBILISE project in various states in Malaysia, especially Sarawak State and Selangor State.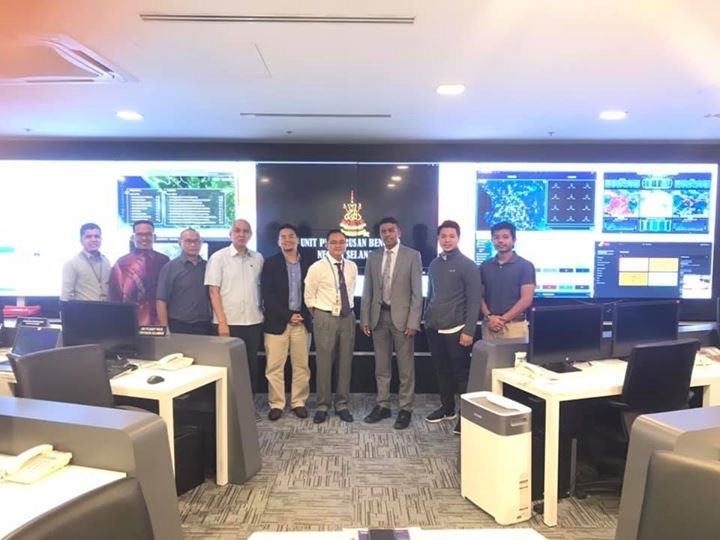 Funded by the Global Challenges Research Fund (GCRF) and the Engineering and Physical Sciences Research Council (EPSRC), the MOBILISE Project has been working with its partners to create a digital platform which can be used by agencies to work together to reduce disaster risks and response better.
As part of an extensive visit (which also includes visiting Sri Lanka), Prof Terrence Fernando, Director of THINKlab at the University of Salford, has met with Dr. Khamarrul Azahari Bin Razak and his team at Universiti Teknologi Malaysia (UTM) based in Kuala Lumpur, and Mr Ahmad Fairuz Mohd Yusof, Director of Selangor Disaster Management Office to discuss how the outcome of the MOBILISE project can be used to strengthen disaster management strategies in Selangor State and in Malaysia in general.
The Selangor Disaster Management Office, the only state-level dedicated office for disaster management works with its 52 technical agencies in the State of Selangor and key government agencies at federal level including National Disaster Management Agency (NADMA), the Fire and Rescue Department, the Royal Malaysian Police and the Malaysian Armed Forces.
Prof Terrence Fernando said "The Universiti Teknologi Malaysia has already joined the MOBILISE project as an Associate Partner and this visit has helped us to discuss how UTM and THINKlab can work together to strengthen the disaster management strategies in Malaysia. We hope to combine the research strengths of Dr. Khamarrul Razak's team and the THINKlab to create a world class digital infrastructure in supporting disaster risk reduction activities".
Dr. Khamarrul said "We are excited about the opportunity to work with the MOBILISE project led by the THINKlab and bring technology innovation into disaster risk reduction and response in Malaysia. During our discussions, we identified a range of future research project ideas and we look forward to implementing them through joint research programmes with the THINKlab."