The University of Salford's THINKlab has designed and developed a UE4-powered 4D simulation tool which can help dramatically improve Network Rail's track renewal programs.
The UK's railways carry about four million people a day, and with those numbers set to increase, it's imperative that improvements and modernizations are carried out to deliver more frequent, reliable, and safe services, while causing minimal disruption to passengers.
For Network Rail, a publicly owned infrastructure manager which maintains large swathes of Britain's train tracks, this means track renewal programs must be carefully planned and designed to avoid major service disruption, and The THINKLab's new simulation tool can evaluate rail works in a virtual simulation environment.
With this innovative software, Network Rail can dramatically improve the efficiency, cost, and the time it takes to deliver a project. "In the past it would take a full week to plan a weekend's work," says Steve Naybour, Head of Transformation at the Network Rail South Alliance. "This effort can now be reduced to a few hours using the new tool."
The THINKLab's simulation tool enables Network Rail to build a 3D model of any site from a range of data sources. Virtual tracks are positioned onto 3D digital terrain from CAD or laser-scanned track data. Building Information Modelling (BIM) models of overhead line equipment, ballast, sleepers, rails, and signalling apparatus can be imported for a more accurate representation of the physical site. And a library of plant equipment assets provides excavators and diggers to include in the simulation.
Users can define the resources needed to complete the project and build a timeline of activities, with task interdependencies mapped. Costing functionality in the software provides an accurate view of the financial impact of choices. As planning decisions are made and data is input, the software automatically simulates the work, offering views from a number of camera angles, at different levels of magnification, and at different speeds.
Any changes in the planning inputs are immediately represented in the simulation. This results in much shorter feedback loops compared to the conventional approach to computer modeling, because engineers, designers and planners don't have to rely on computer-modeling specialists to see the implications of changes to their plans.
The tool could prove invaluable for assigning the right amount of resources to Network Rail's track renewal programs. "Whereas we might have used five pieces of equipment for a job, we can often use two or three," says Stephen Kearney, Head of Development at S&C Alliance South East. "With this package, we can see and prove what we will need in advance."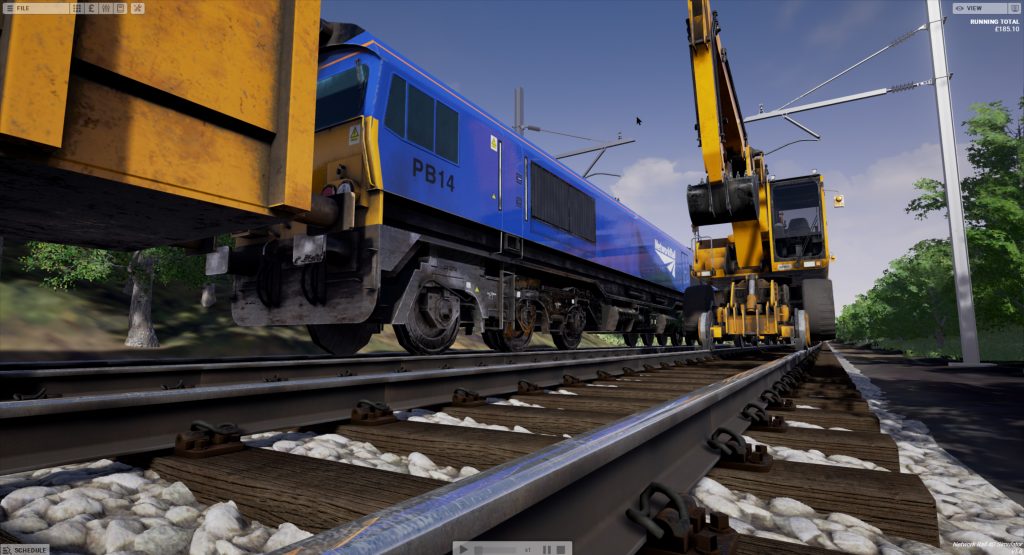 Leveraging Blueprints to improve workflow efficiency
Unreal Engine is the go-to solution for nearly all of THINKlab's visualization work. "We started migrating most of our projects to UE4 shortly after it became public, as it provided vastly superior image quality out-of-the-box and allowed much easier and faster iteration of our scenes," says Michal Cieciura, Lead Developer at THINKlab. "The licensing model was fantastic, and we were getting a top-tier engine for next to nothing."
With access to the engine's source code, the team's developers could familiarize themselves with the framework much faster, which allowed them to optimize the mechanics early on and to a much greater degree.

They also made good use of the Blueprint visual scripting system, the scripting language that puts tools that are ordinarily reserved for programmers into the hands of designers and other non-programmers. "The Blueprint system not only made prototyping and experimental designs a breeze for our programmers, but it also allowed the non-programming members to become more self-sufficient, as they were able to build parts of the needed functionality themselves," says Cieciura. "This, in turn, made our workflow more efficient overall."
Having worked with node-based interfaces in their respective modeling packages, team members on the project found the engine's Material Editor easy to get to grips with. "What's more, the PBR materials—in combination with Unreal Engine's lighting solutions—have not only improved visual realism in real time, but also removed the requirement for offline rendering," says Cieciura.
For Network Rail, the innovation has already proved worth its weight in gold. "This tool reduces the risk of incurring additional cost and time in the delivery of the work," says Ameet Masania, Programme Manager at Network Rail. "It's becoming an integral tool in the way we deliver railway jobs."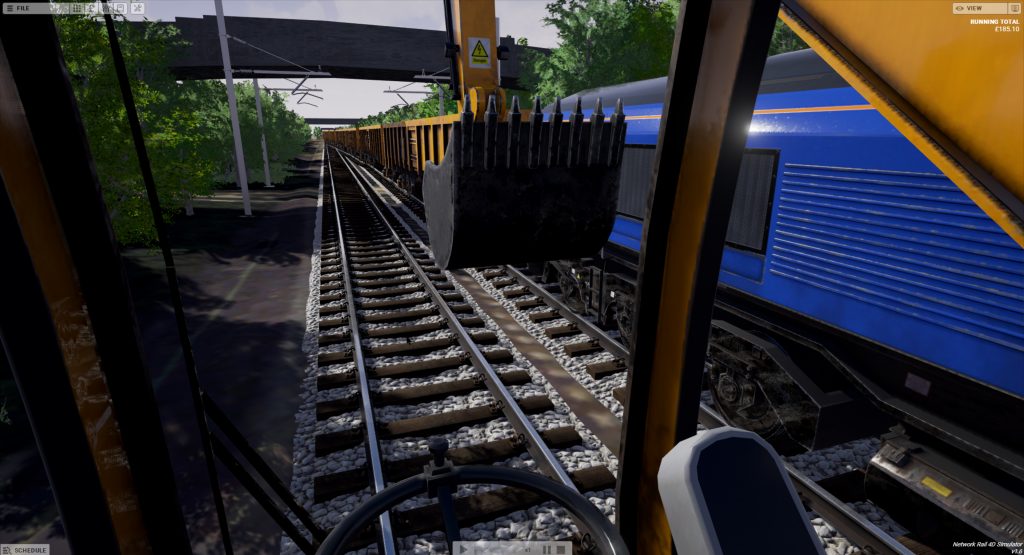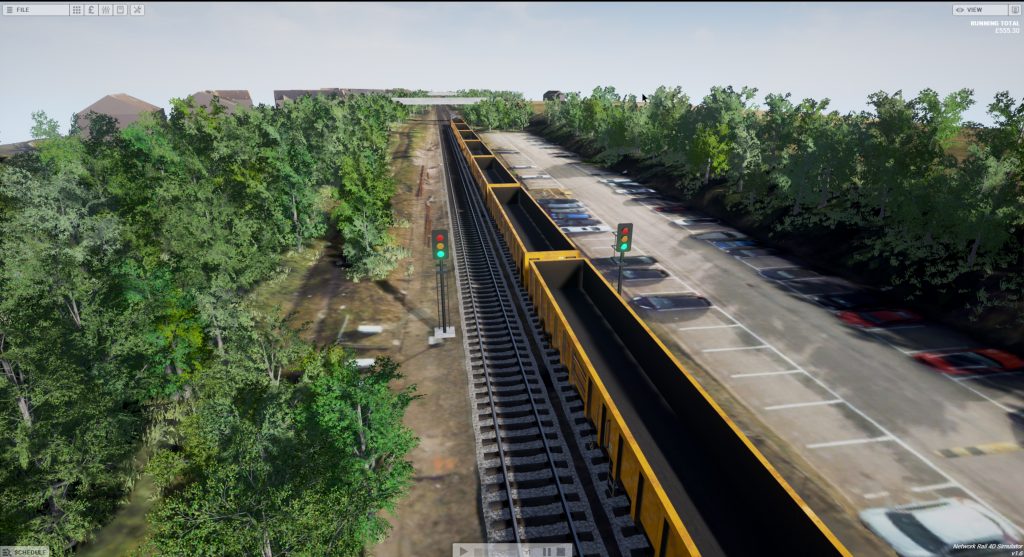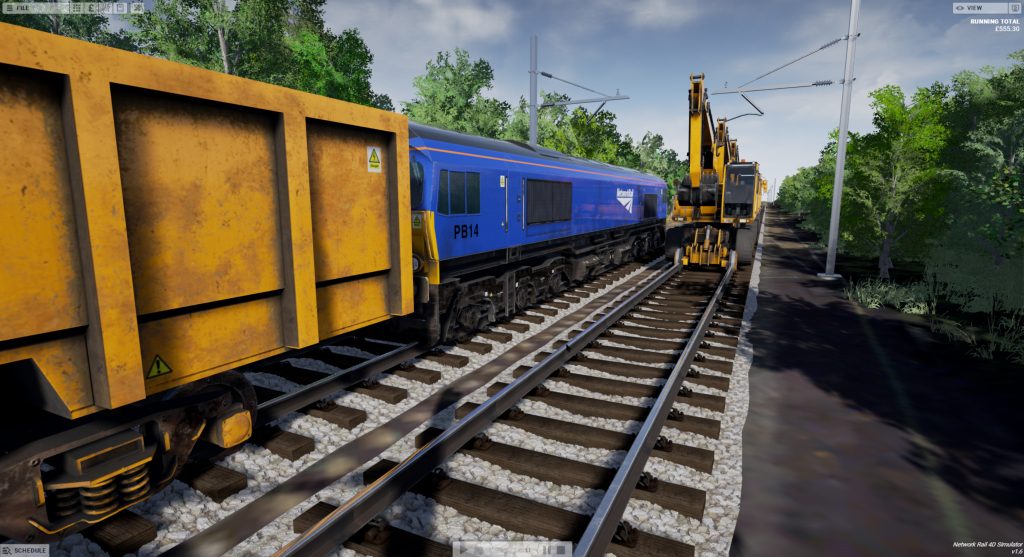 For more information please visit THINKdigital or email: thinklab@salford.ac.uk
Thank you to Unreal Engine and their continued support, read more.