THINKlab's VR model helps visualize the new RHS Bridgewater Garden; a major project to transform Worsley New Hall in Salford.
Founded in 1804, the Royal Horticultural Society (RHS) is the UK's leading gardening charity. It promotes horticulture through flower shows and by sponsoring gardening projects throughout the UK.
The RHS is currently involved in a project to transform the grounds at Worsley New Hall—a historic 19th-century mansion in the heart of Salford—into a new 154-acre garden. Due to open in the spring of 2021, the £30 million-plus site has been designed by renowned landscape architect Tom Stuart-Smith and will be one of the largest gardens in Europe.
The University of Salford's THINKlab was asked to help visualize the new site as part of the initial planning process. The team there created a VR model of three sections of the RHS Bridgewater Garden including the Orchard Garden, Community Garden, and Kitchen Garden.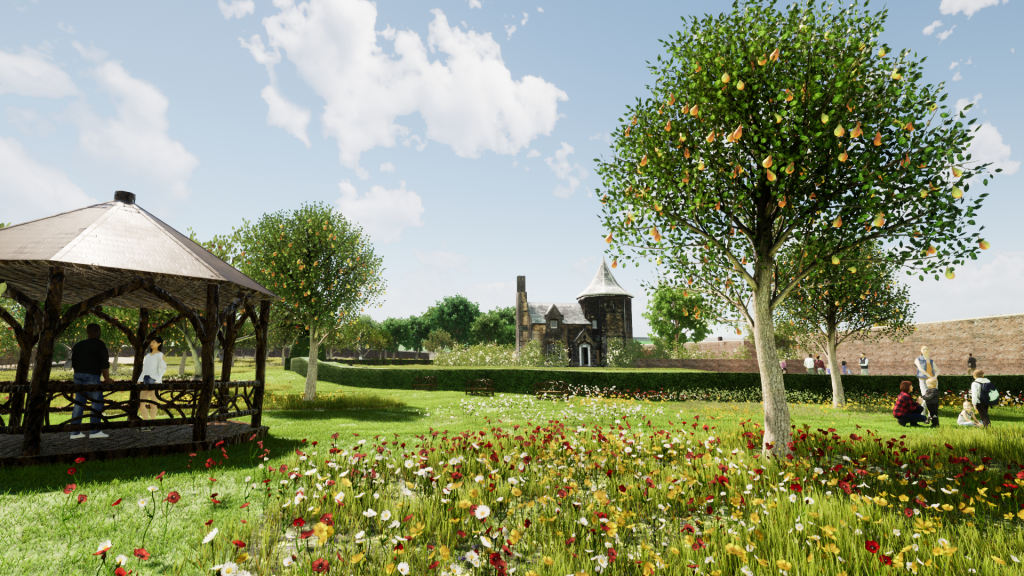 "With the garden yet to be completed, the VR work has been invaluable, allowing us to experience it ahead of time," says Richard Green, Head of RHS Garden Bridgewater. "We've been able to walk around the virtual Orchard Garden of the future, to see the grasses swaying and hear the birds singing, to see the fruit trees matured in 10 years' time, and also to experience the garden through the seasons."
A fast and easy-to-learn visualization tool
THINKlab is part of the University of Salford's School of Science, Engineering & Environment (SEE). It drives research across a number of fields including ICT platforms for urban regeneration, engineering, and smart city applications, with a strong emphasis on industry and interdisciplinary collaboration.
Dr Simon Campion is a VR project manager at THINKlab and looks after the commercial VR projects it undertakes for industry partners, as well as across the wider University. His team has been using Unreal Engine on visualization projects since the release of UE4.
In 2019, Campion and his team stumbled upon a news article about Twinmotion and decided to try out the platform. "We were not disappointed," he recalls. "For projects which require pure visualization without the need for complex interactions, it's an extremely quick solution."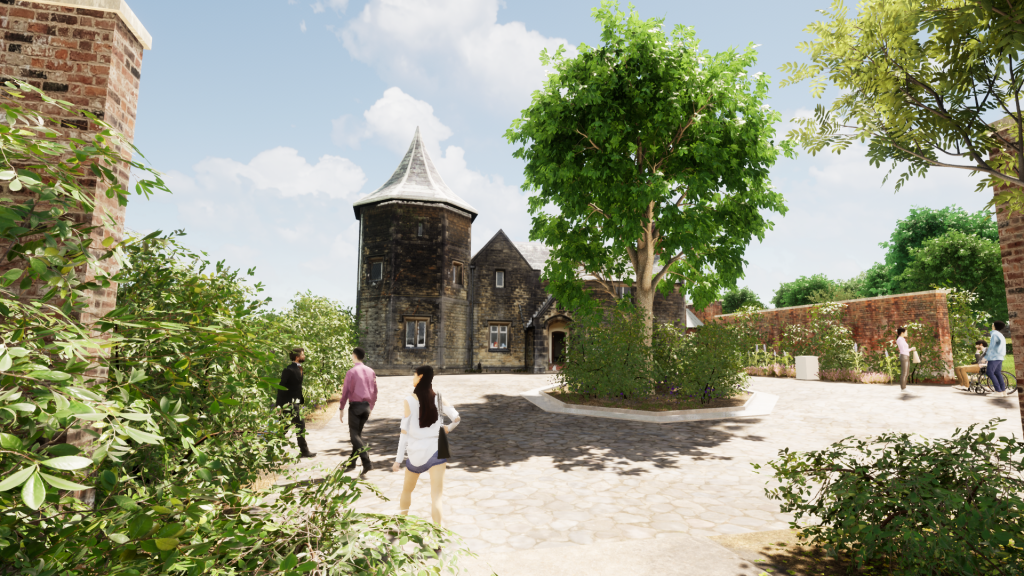 The team set about learning the new software and were taken aback with how quickly they could get to grips with it. "I can honestly say it's an extremely easy application to learn," says Campion. "Within minutes I was exploring a scene and after a couple of hours I was setting up more complex scenes and playing with additional advanced settings. This was without looking at a tutorial, illustrating how simple it to understand the user interface."
Having grown comfortable creating visualizations using the software, Campion's team was soon to put Twinmotion through its paces on the large-scale landscaping project for RHS.
RHS Garden Bridgewater in immersive VR
The centerpiece of RHS Garden Bridgewater is the 11-acre Weston Walled Garden, one of the UK's biggest, measuring the size of six soccer pitches and comprising 11 individual gardens.
THINKlab visualized the buildings within the environment using a combination of photogrammetry, 3D sculpting, and standard 3D modelling techniques, before plants and trees were added in Twinmotion to complete the VR experience.
The team quickly started seeing an ROI benefit from using the tool. Traditionally, it has found that creating detailed outdoor scenes with large amounts of foliage requires the purchase of multiple assets and the sparing application of their use—particularly for virtual reality environments where too many assets being used might result in a reduction of frame rate.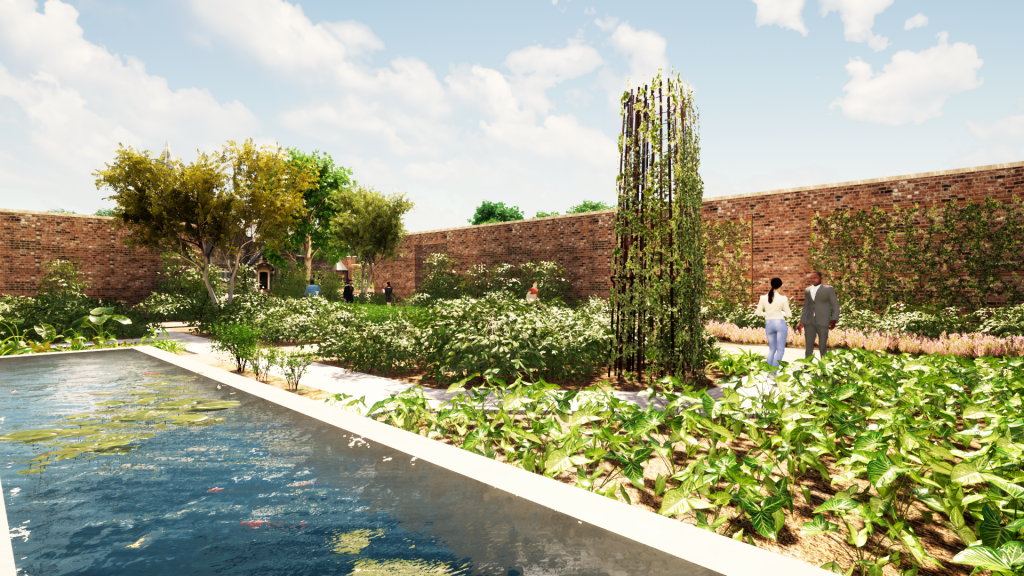 What's more, depending on the asset, it might previously have been necessary to create level-of-detail models for them. "This additional work would have been problematic, because time spent on optimization of scenes would drive up project complexity and therefore costs," explains Campion. "It was very satisfying for us to be able to work on this project and not worry about any of this, because it was all being handled by Twinmotion seamlessly in the background."
Not having to get involved in processes like this has freed up time for creative and technical challenges. "The speed with which it is possible to put a scene together in Twinmotion and the simplicity of its drag-and-drop system for assets gives creative developers and artists more time to work on content creation, scene dressing, and composition," says Campion. "It also frees our programmers from working on technically straightforward visualization projects, allowing them to focus on more challenging development interests."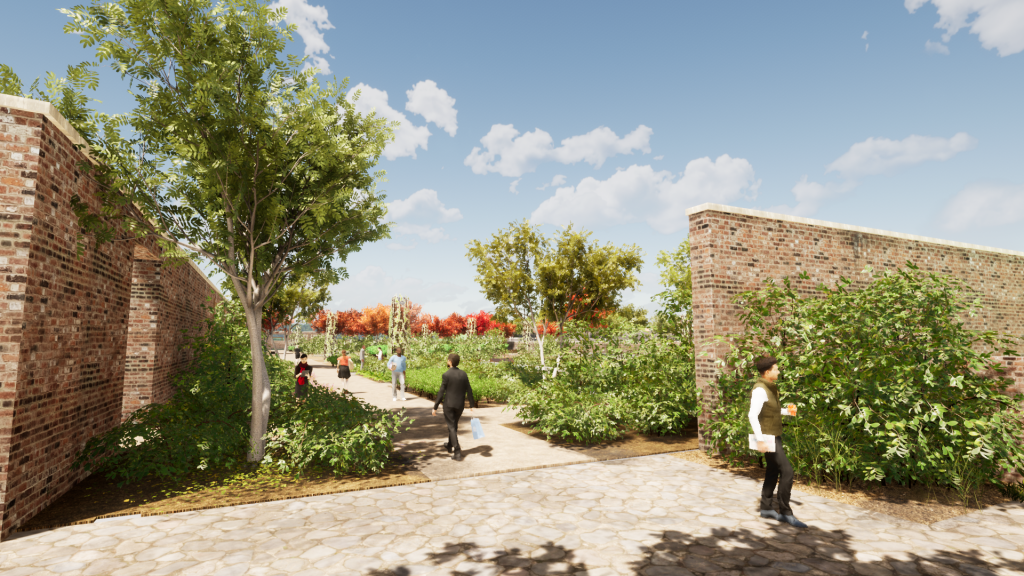 The VR model enables the RHS to experience the space and new garden designs from any angle, at any time of day, and even through the seasons. The work will be used as a discussion piece for engaging with key stakeholders about the design, in addition to marketing the gardens.
Less time coding, more time being creative
With less time spent thinking behind the scenes, the team at THINKlab are now able to concentrate on other things. On the RHS Bridgewater Garden project, the time saved was put towards creating custom photogrammetry assets. "Standard visualization can be achieved without the need for any coding, and this allows more effort to be applied to the creation of environments," says Campion. "There is also a reduction in rendering time, and the VR functionality works out of the box."
Campion has also begun exploring novel ways to leverage Twinmotion, using it in parallel with Unreal Engine. "I've really enjoyed taking models that will eventually be used in Unreal Engine and dropping them into Twinmotion to evaluate them, identify errors, fix them in a modelling package, and then refresh the model within Twinmotion," he says. "I've found this a nice way to quickly evaluate and identify any issues before handing models to programmers."
Campion goes on to say that additional benefits he's seen include the ability to demonstrate day and night cycles, set up lighting from a specific geolocation, and change the weather and seasons. "The addition of a time element for tree growth in Twinmotion 2020 is fantastic, enabling users to develop an understanding of how vistas might change over time," he concludes.
Real-time visualization for AEC
Having experienced the ease of creating visualizations with Twinmotion firsthand, Campion is looking forward to putting the tools to use on future projects. "The simplicity of lighting and rendering your scene make it a fantastic tool for very quickly setting up professional 2D renders, 360° renders, and VR output," he says. "If you work in AEC with BIM or CAD data and are interested in real-time visualization, Twinmotion is a fantastic addition to your toolkit."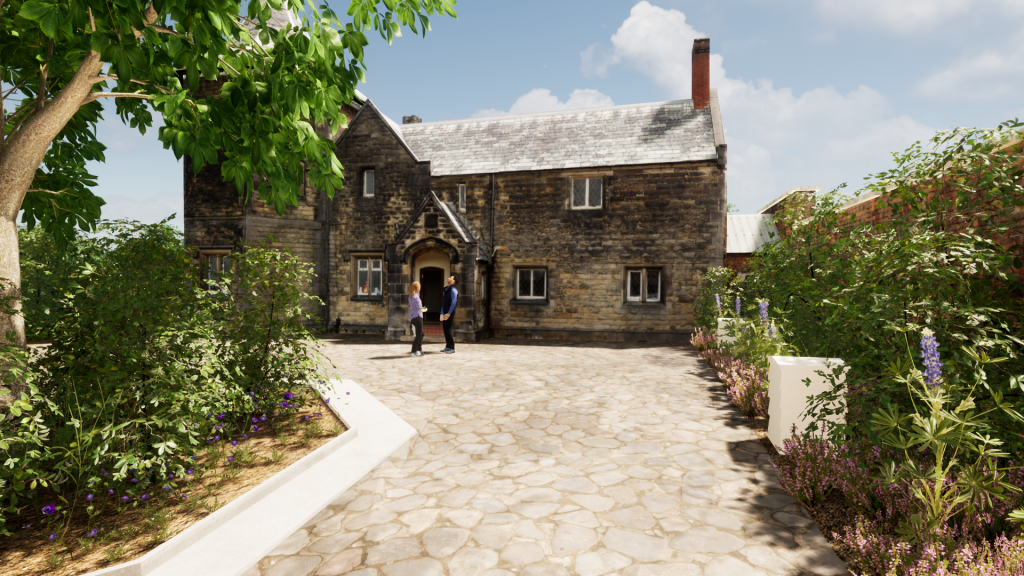 Thank you to Twinmotion who ran this article on 22 July 2020.
Read more about the digital work with industry partners.