Professor Terrence Fernando, Director, and Dulcidio Coelho, Technical Director, THINKlab, University of Salford, talk to Abigail Tomkins at the Chartered Institution of Civil Engineering Surveyors (CICES)
NATURAL disasters are occurring more frequently in South Asia. Floods, earthquakes, landslides and droughts can wipe out many years of development progress in a single catastrophic event. Alongside response and recovery steps after a disaster, there is an urgent need to focus on building community resilience and to create a more proactive risk reduction approach involving government agencies and communities. Salford University's THINKlab has been working with government organisations, NGOs and disaster management centres (DMC) in Sri Lanka, Malaysia and Pakistan to develop technology platforms that will enable them to understand local risks and use that knowledge to reduce them and be fully prepared and capable of responding quickly at the critical early stages of a disaster. This platform supports a collaborative risk assessment approach and allows the various stakeholders to plan and respond together. The platform enables agencies to share their data to understand the nature of local risks by combining different hazard scenarios with exposure and vulnerability data that exist within various local contexts.
MOBILISE
This work is being conducted as a part of the MOBILISE project, funded by the Global Challenges Research Fund (GCRF) and the Engineering and Physical Sciences Research Council (EPSRC). The MOBILISE platform, developed as a part of this project, allows agencies to gather data from a range of sources such as Earth observation satellites, city information models, unmanned aerial systems (UAS) and sensor networks. It presents this data in a web-based collaborative environment, helping the multiple agencies involved to support disaster mitigation, disaster preparedness and response. Before a disaster, agencies can use the platform to establish an understanding of vulnerabilities, explore future 'what – if' scenarios and implement mitigation measures to improve the area's resilience, as well as prepare for disaster response. During a disaster, the platform can be used to send early warning messages as well as capture a highly accurate picture of an incident and enable the response the be planned accordingly. THINKlab has recently launched its most up-to-date version of the platform, MOBILISE 3.0. This is being trialled in Sri Lanka, Malaysia and Pakistan for scenario generation to support disaster preparedness, as well as response.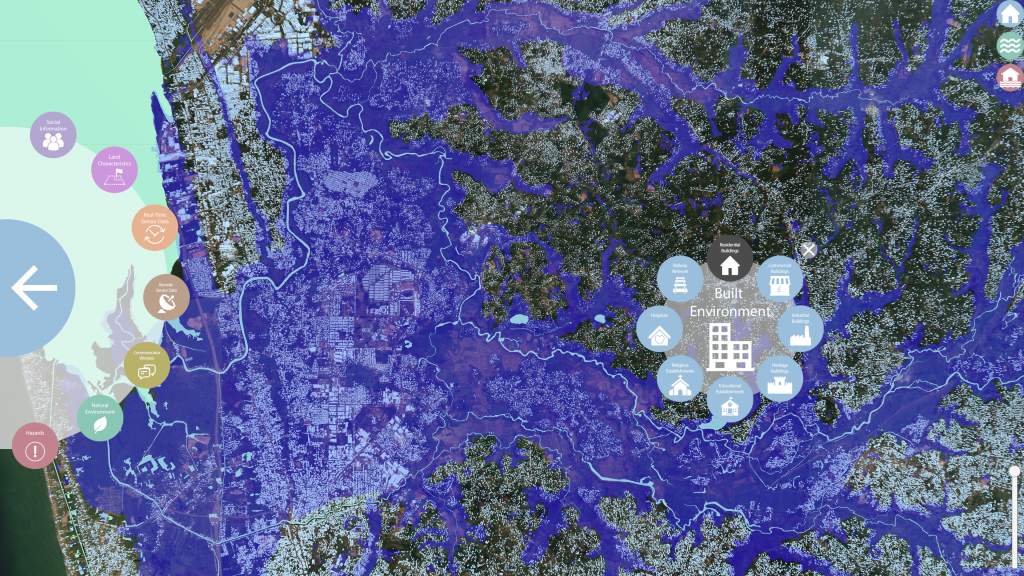 Interoperability
Over the last few years, many smart objects found in the physical world have become interconnected and communicate through a global network infrastructure. In the development of solutions for a wide range of devices and IoT [Internet of Things] platforms, users have seen the creation of a variety of data exchange standards with many different solutions providing their own IoT infrastructure, devices, APIs [application programming interfaces] and data formats which can lead to interoperability issues. THINKlab has now developed a micro-service intended to address some of these. It allows the MOBILISE platform to access a variety of environmental sensor networks from a variety of local stakeholders and organisations which then strengthens the platform data and increases the capacity to deploy early warning services.
Real-time hazard monitoring
The MOBILISE IoT micro-service is being used by THINKlab to integrate disjointed sensor networks owned by government agencies and NGOs. These efforts have made agencies able to fully exploit the real-time intelligence that can be captured by IoT devices to detect emerging disasters and issue early warnings to the community and better plan for response. In the case of flooding and landslide risk, for example, this IoT micro-service will allow DMCs and other agencies to link data from a range of sensors, obtaining information on rainfall, water levels, flow rate and soil moisture levels to make informed decisions on emerging hazards and produce early warnings, and to better understand the potential impact of a given disaster scenario. Furthermore, by integrating the sensor network data with rich city information that can be accessed through MOBILISE 3.0, DMCs can establish a more comprehensive picture about a hazardous situation and the communities living in the hazard area, and plan targeted evacuation actions, hence saving lives.
Early warnings in Sri Lanka
THINKlab is now working closely with several organisations in Sri Lanka to strengthen their institutional capacity of disaster management to issue reliable early warning messages. The team has been working closely with the National Building Research Organisation (NBRO), which is the focal point within Sri Lanka for landslide risk management. MOBILISE 3.0 is being trialled for the issuing of early warning messages. Once a sensor reaches its threshold level, a warning message is issued to NBRO's duty officer. When this occurs, NBRO staff can then communicate with district officers about the seriousness of a risk, and whether a warning should be issued. If this is required, a warning will be shared with all stakeholders using the MOBILISE platform, as well as through other communications.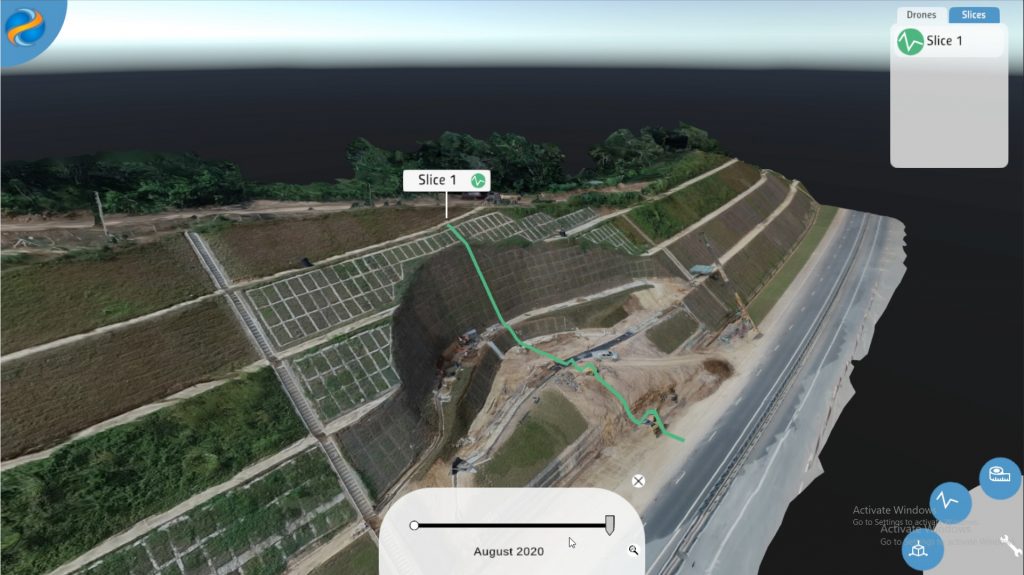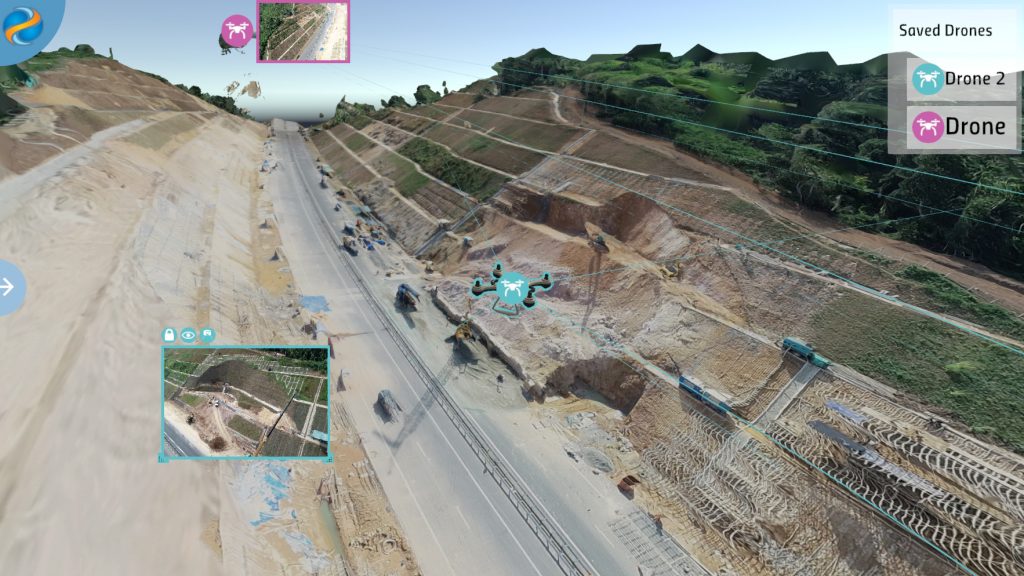 Community-led early warning
Research conducted by THINKlab in Sri Lanka showed that early messages are not reaching the community on time and that local level flood early warnings and warning dissemination is the highest priority in measures to reduce flood risks. As a result, the team launched a community-based early warning platform that allows the community themselves to monitor the river level and take actions to evacuate on time. This work is being conducted in collaboration with the Lions Club 306C1 in Sri Lanka, Irrigation Department, Gampaha District Secretariat and the divisional secretariats of Dompe, Biyagama and Kelaniya. The community-led early warning platform comprises two river water level monitoring systems, established along the Kelani River and over the Pugoda and Mapitigama bridges and the MOBISense mobile app. MOBISense allows the community to monitor the river level by themselves and give information on evacuation centres and other relevant information relevant to the disaster.
Disaster scenario planning
As well as reacting to early warnings, MOBILISE allows agencies to conduct risk scenario planning by combining various hazard scenarios, exposure and vulnerability data (roads, buildings, infrastructure, people). These could be one-in-100-year or one-in-ten-year floods and they address what the impact will be in terms of damage to buildings and roads as well as the number of people who would require evacuation. Exploration of the impact of such disaster scenarios, using a rich city information model, is important to answer the questions: Are we prepared for disasters? Where are the vulnerable areas? Who is going to need help during evacuation? Do we have the resources and capacity to respond to such a disaster? When planning future developments it is imperative that a changing climate is considered. The areas more likely to experience severe floods, landslides and droughts due to climate change need to be identified, alongside the measures required for reducing the impact of rising disasters.
Landslide mitigation and reconstruction
Following preparedness and response, comes reconstruction. The MOBILISE platform has recently developed a UAS data management and visualisation platform to support both landslide reconstruction as well as mitigation work. The visualisation environment can be used by agencies to capture UAS images after a landslide incident and conduct more specific analysis such as future risk within the site, impact analysis, land use analysis, cost estimations and soil volume calculations, using a 3D environment of the affected landslide area. NBRO undertakes a number of landslide mitigation projects in identified areas. At present, structural mitigation work is underway for 147 sites in Sri Lanka. Some of the key challenges faced by NBRO are stakeholder collaboration in developing sound mitigation plans and continuous monitoring of the progress of the construction work at these mitigation sites. The usage scenario offered by the MOBILISE UAS visualisation environment works as follows:
1. UAS sent to the site for scanning.
2. UAS images are fed into the MOBILISE visualisation engine to produce a 3D model of the site.
3. Once the 3D model is created, the engineers can collaborate in taking measurements and design a new terrain that avoids landslide possibilities.
4. Once the design is agreed, UAS can be sent to the sites during the construction stage to capture progress and feed it to the visualisation engine to monitor the progress and take profile measurements to make sure the terrain is being reconstructed according to the mitigation plan.
This kind of visualisation technology is much more human-centric. It is not about having a PowerPoint presentation, and a discussion over 2D drawings. It increases the level of understanding and communication. Similar to how children have become used to interacting with a computer through gaming, this brings top[1]end application technology to adults – in a serious, real-life 'game'. The project is an excellent example of how interactive technology, touch screens and visualisation can be used for teams to explore models in a secure environment. It is about using data to start conversations and to make connections – this kind of visualisation environment will change the way decisions are made.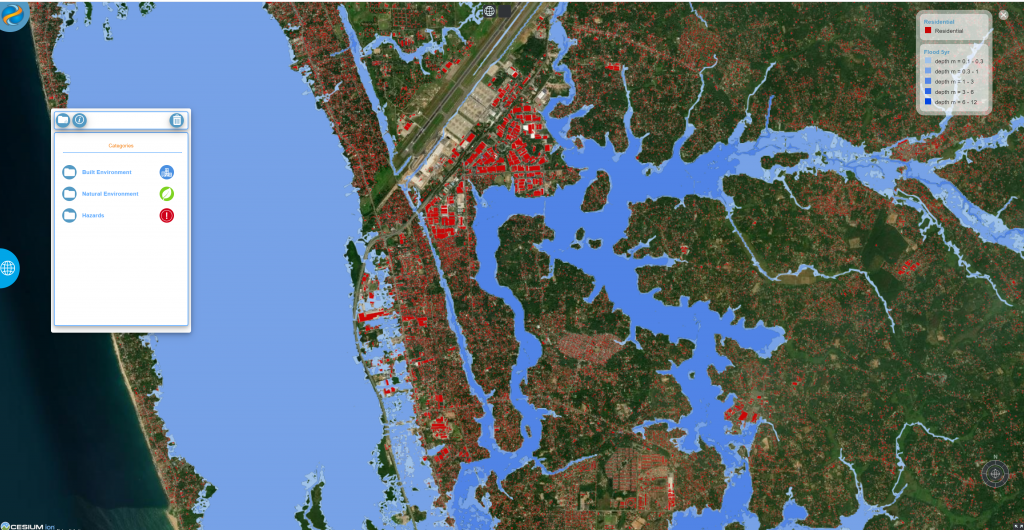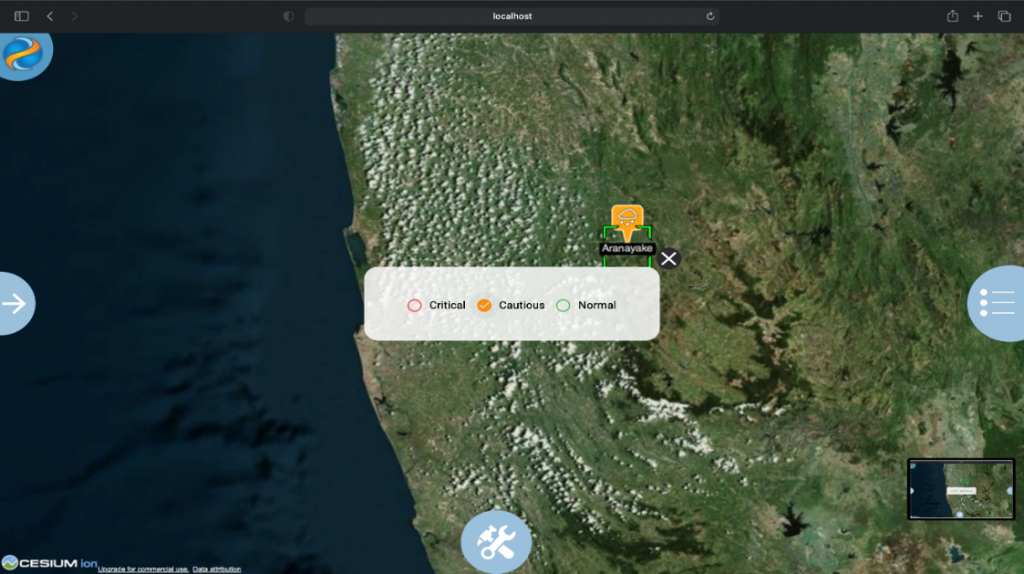 Transcending to TRANSCEND
After four years of development and implementation. MOBILISE will be coming to an end in 2021, and will be superseded by TRANSCEND. TRANSCEND will run for the next three years and will bring more agencies and countries together to build on the collaborative approach to climate change adaptation. It leads into the Unite for Resilience programme which will be a longer project with much more funding, and the capability to address issues around data ownership and infrastructure management across public and private bodies. By working with other people and exploring their challenges, the MOBILISE programme has become much more than what was originally envisaged. For example, when it began there were no plans to develop a micro-service architecture – the engine that other services could plug into. However, the team soon learned that with the different simulation and real-time data requirements, various software modules need to be integrated into the system. The micro-service architecture developed by the team made it easier to respond to end-user demands for additional simulation and real-time data services. Now it is easy to reconfigure and re-purpose the architecture for various agencies, based on their needs. At present, the MOBILISE micro-service has been reconfigured to run for agencies in Sri Lanka, Pakistan and Malaysia. MOBILISE has become smart city technology applied to disaster resilience, and that also means cities closer to home to THINKlab, such as Salford, Liverpool and Manchester, can all benefit from the technology too, as they become smarter and seek to use the data sources within them to become more resilient and efficient in their own ways.
Professor Terrence Fernando, Director, and Dulcidio Coelho, Technical Director, THINKlab, University of Salford were talking to Abigail Tomkins. Thanks to Abigail and the team at the Chartered Institution of Civil Engineering Surveyors (CICES). View the original article.