Dr. Farshid Amirabdollahian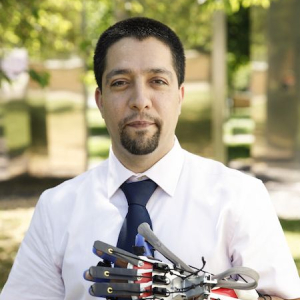 Position held at THINKlab
Technical Director
Time at THINKlab
May 2006- Dec 2008
My Experience at THINKlab
My THINKlab experience consisted of utilising different advanced Information and Communication Technologies (ICT) to support various departments at the University of Salford and the Greater Manchester stakeholders. I was involved in supporting the management and operation of THINKlab, while also involved in funding bids for new infrastructure and new research, based on the advanced set of technologies available.
How has THINKlab supported/assisted your career and/or academic progression?
As the technical director of THINKlab at Salford University, I was able to stay tuned with the large number of Advanced ICT which I have utilised in my current research. I was able to improve my management and administrative skills and knowledge, and acquired knowledge regarding budgets and full-economic costing for projects which has also been used towards my recent duties.
My Future
I started a senior lecturer position at the University of Hertfordshire after leaving THINKlab. I have progressed in this position to a Reader in Adaptive Systems. I am focused on achieving the position of Professor of Robotics within the University in near future.