Dr. Jialiang Yao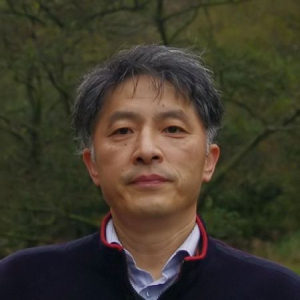 Position held at THINKlab
Research Fellow
Time at THINKlab
2004  – 2013
My Experience at THINKlab
My research in THINKlab was mainly focused on exploring VR, 3D visualisation, Data Integration and HCI technologies to support collaboration within co-located environment. THINKlab is a fantastic place to do research and development. It provides a wide range of cutting-edge technologies and collaborativeworkspace for researchers. For example, I have employed the VR technology was used to provide a semi-immersive environment for supporting collaborative urban planning activities.
During my nine-years stay in THINKlab, I took part in many collaborative projects such as EU-funded VivaCity and CoSpaces projects and EPSRC-funded FIRM project. I had the chances to work closely with many industry and business partners, communities, and other academic research experts and providedinnovation and effective IT solutions in many domains.
It was a pleasure to be able to work within a great team in such a wonderful environment in THINKlab.
How has THINKlab supported/assisted your career and/or academic progression?
Probably the most important achievement for me is that I got my PhD degree during my stay in THINKlab.
My PhD supervisor Prof. Terrence Fernando provided valuable support through the whole process. The friendly people and great environment in THINKlab made my PhD study less stressful and more colourful. I had the chance to use the cutting-edge technologies provided in THINKlab. I have gained lots ofpractical experience in the project development which made me well prepared for any challenged environment.
Publications
Yao J., Fernando T. & Everall I. (2013). Unified Information Framework for Building A Common Vision in Sustainable City Development. International Journal of 3D Information Modelling Volume 2 Issue 2. 53-64.
Yao, J., Fernando, T. & Wang, H. 2012. A Multi-Touch Natural User Interface Framework. 2012 International Conference on Systems and Informatics (ICSAI). Yantai, China: IEEE. 
Khawaja, H., Yao, J., Fernando, T. & Moatamedi, M. 2012. Three Dimensional Visualization of Multiphysics Problems of Thermal Diffusion and Shock Wave Propagation. MULTIPHYSICS 2012. Lisbon, Portugal. 
Bassanino, M., Wu, K.-C., Yao, J., Khosrowshahi, F., Fernando, T. & Skjærbæk, J. 2010. The Impact of Immersive Virtual Reality on Visualisation for a Design Review in Construction. Information Visualisation (IV), 2010 14th International Conference. London. 
Fernando, T., Aquad, G., Fu, C. & Yao, J. 2009. IT Infrastructure for Supporting Multidisciplinary Urban Planning. In: COOPER, R., EVANS, G. & BOYKO, C. (eds.) Designing Sustainable Cities. John Wiley and Sons Ltd. 
Yao, J., Fernando, T., Wu, K.-C. & Wang, H. A MasterMap-Based Virtual Environment for Urban Planning.  An International Conference on Developments in Visualization and Virtual Environments in Geographic Information Science, 2008 HongKong. 
Yao, J., Fernando, T., Tawfik, H., Armitage, R. & Billing, I. 2006a. Towards a Collaborative Urban Planning Environment. In: SHEN, W., CHAO, K.-M., LIN, Z., BARTHES, J.-P. A. & JAMES, A. (eds.) Computer Supported Cooperative Work in Design II. Berlin Heidelberg: Springer-Verlag. 
Yao, J., Tawfik, H. & Fernando, T. 2006b. A GIS Based Virtual Urban Simulation Environment. Computational Science – ICCS 2006. Springer Berlin / Heidelberg. 
Yao, J., Fernando, T., Tawfik, H., Armtiage, R. & Billing, I. A VR-Centred Workspace for Supporting Collaborative Urban Planning.  9th International Conference on Computer Supported Cooperative Work in Design, 24-26, May 2005 Coventry, UK. 
Yao, J. & Fernando, T. A Unified Urban Data Model Based on MasterMap. In: BATOVSKI, B. A. & FEDOSEEV, S. A., eds. The 2004 International Conference on Information and Communication Technologies, November 18-19, 2004 2004 Bangkok, Thailand. Assumption University, Thailand, 250-257. 
Yao, J., Fernando, T., Tawfik, H. & Billing, I. U-Plan: A Collaborative Urban Planning Environemnt.  Proceedings of the 10th International Conference on Concurrent Enterprising, June 2004 Sevilla, Spain. 
My Future
After I left THINKlab in 2013, I have been working as a Senior Software Engineer in one of the biggest CAM software company DELCAM (now It is Autodesk after it was acquired by Autodesk in 2015). My main work duties focus on algorithms development for CAM.