Dr Zafer Ozturk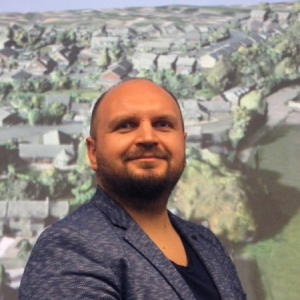 Biography
Zafer has over 10 years of energy research and consultancy experience on smart grids, energy modelling, energy use in the built environment, renewable energy applications, geospatial decision making, and e-mobility.
Between 2007 and 2018, he took part in various energy related projects (at national and international scale) ranging from renewable energy feasibility to energy demand modelling, and from energy efficiency and sustainability in the built environment to electric vehicles charging infrastructure modelling. Providing assessment and feedback on NEEAP-TURKEY (National Energy Efficiency Action Plan – Funded by EBRD), and developing a long range electricity demand model (for a mainstream energy company in Turkey), and proposing an electricity price forecasting model (for a well-known German energy company entering Turkish market), and long range bottom-up Natural Gas demand modelling for TURKSTREAM Pipeline Project, and modelling electric vehicles diffusion in Turkey can be listed among the recent projects he participated.
Zafer has worked for various organizations (Consultancies, Universities, Think Tanks and NGOs, Ministries, Private sector) in Turkey, UK, the Balkan Region, Azerbaijan, Iran and UAE.
In May 2018, he joined THINKlab as a Research Fellow, and he is currently working on RenoZEB EU project (http://renozeb.eu/). The project aims to accelerate nearly zero energy renovation for buildings and neighbourhoods.
Research Interests
Energy Efficiency (Residential/Industry/Tertiary)
BIM for energy applications in buildings
Smart Cities
Smart Grids
E-mobility
Bottom-up Energy Demand Modelling (Electricity and Gas)
Renewable Energy Applications (Stand Alone, and Building Integrated)
Project Management, and Multi Criteria Decision Making
Energy & Climate Change Interaction
Research projects
RenoZEB EU Project (EU grant, 2017 ~ 2021)
Qualifications and Memberships
2014: Doctor of Philosophy (PhD), Salford University, UK
PhD Thesis Title: Smart grid applicability prioritisation of neighbourhoods by developing a geospatial decision support model
2009: Master of Science (MSc. in Sustainable Development, Energy and Management), Salford University, UK
2007: Bachelors in Meteorological Engineering (BSc.), Istanbul Technical University, Turkey
Certified Energy Manager (by Ministry of Energy, Turkey, February 2018)
Certified Lead Auditor of ISO 50001 Energy Management System, IRQA accredited, November 2017
The Union of Chambers of Turkish Engineers and Architects, Chamber of Meteorology Engineers, member since September 2007
International Association for Energy Economics (IAEE), member since April 2014
The Turkish Association of Energy Economics, member since October 2014
CIOB (The Chartered Institute of Building), member since 2010
Publications
Deveci, O., Onkol, M., Unver, H., Ozturk, Z., "Design and Development of a Low-Cost Solar Powered Drip Irrigation System Using Systems Modelling Language", Joournal of Cleaner Production (2015), DOI: 10.1016/j.jclepro.2015.04.124
Arayici, Y and Ozturk, Z 2014, 'Knowledge intensive regeneration versus sustainable communities' , International Journal of 3D Information Modelling, 3 (1), pp. 1-15
Zafer Ozturk, and Gurkan Kumbaroglu, 2017, Forecasting Electricity Demand Due to Electric Vehicles in Turkey: A Bottom-Up Approach ad Comparison with EU, in: ICEV 2017 – 19th International Conference on Electric Vehicles, 6-7 August, New York, USA
Zafer Ozturk, and Gurkan Kumbaroglu, 2017, Growth of Electricity Demand Due to Electric Vehicles Batery Charging in Turkey, in: 6th ELAEE Conference, 2-5 April, Rio de Janeiro, Brasil
Zafer Ozturk, and Gurkan Kumbaroglu, 2016, Electricity Demand Projection for Electric Vehicles in Turkey:A Bottom-Up Modelling Approach, in: Energy:Expectations and Uncertainty – 39th International IAEE Conference, 19-22 June, Bergen, Norway
Ozturk, Z, Arayici, Y and Coates, SP 2012, Post occupancy evaluation (POE) in residential buildings utilizing BIM and sensing devices: Salford energy house example , in: Retrofit 2012, Tuesday 24 Jan – Thursday 26 Jan, 2012, The Lowry, Salford Quays, Greater Manchester
Ozturk, Z and Arayici, Y 2011, Transition process for smart grid compatability in residential buildings, in: International Postgraduate Research Conference, 13-14 September, Salford
Ozturk, Z 2011, Feasibility study and micrositing applications for a wind farm: A case study for northwest Turkey , in: SPARC 2011, June 2011, University of Salford
Coates, P, Arayici, Y and Ozturk, Z 2011, New concepts of Post Occupancy Evaluation (POE) utilizing BIM benchmarking techniques and sensing devices , in: SEB 11 Sustainability in Energy and Buildings, 1-3 June 2011, Marseilles
Ulgen, S., Kumbaroglu, G., Celikpala, M., Han, A., Ozturk, Z., TurkStream: Impact on Turkey's Economy and Energy Security , EDAM, 21 November 2017, Istanbul
Arayici, Y, Ozturk, Z, Sharman, HK and Egbu, CO 2010, Improving communities through knowledge intensive regeneration – Mediacity Iconic Project : 2nd deliverable about vision for BIM&GIS integration for sustainable communities , Project Report, University of Salford, Manchester – UK
Ozturk, Z, Arayici, Y, Sharman, HK and Egbu, CO 2010, Improving communities through knowledge intensive regeneration – Mediacity Iconic Project : 1st deliverable as a project report about diagnosis , Project Report, University of Salford, Manchester – UK
Invited Speaker in the 11th International Energy Conference, 30-31 May, 2016, Tehran, I.R. Iran. Gave a Keynote Speech Regarding "Smart Electricity Grids and the Possible Opportunities from Turkish and Iranian Perspective"
Invited Speaker in "BIM and Construction Project Management" sympozium (held in Turkish), 12 March 2016, Bogazici University, Istanbul. Gave a keynote speech regarding role of BIM in Building Energy Management
Workshops and Training
British Council Researcher Links & TUBITAK & Katip Celebi Newton Fund Joint Workshops Organised in Turkey
BIM for Sustainable Built Environment – Opportunities and Challenges , 3-5 October 2016, Bogazici University, Istanbul -Turkey
Building Information Modelling and Collaboration for Retrofit for Resilient Housing and Sustainability: Research, Practice and Support for Social Innovation , 7-10 April 2016 at Gaziantep and Istanbul – Turkey
Renewable Energy Technology: Future, Opportunity, and Challenges for the UK and Turkey, 4-7 April 2016, Gelisim University, Istanbul – Turkey
3rd International Smart Grid Workshop and Certificate Program, 21-25 March 2016, Gelisim University, Istanbul – Turkey
Other Events:
European Built and Human Environment Masterclass 3, 3-21 April 2011, Tomar – Portugal
Construction Excellence CPD Certificate "BIM: Making it Happen", 18 October 2011, University of Salford, Manchester – UK