Lakshitha Shamal Fernando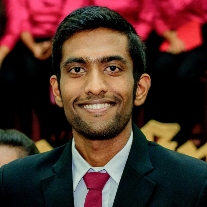 Biography
Lakshitha Shamal Fernando is currently working as a Research Assistant at the University of Moratuwa under TRANSCEND project. Lakshitha is a research scholar who is independently involved in research and publication activities and has worked as a research assistant in the MOBILISE project in the last few months. He has eight months of industry experience as a Quantity Surveyor at Sanken Construction (Pvt) Ltd and VICM Consultants (Pvt) Ltd and is involved in his own construction activities.
Lakshitha works as a visiting lecturer at the College of Quantity Surveying in Sri Lanka. As a research scholar, he has published his first publication in 2022 and won 3rd place in the IQSSL student article competition. Meanwhile, he is working on various conference papers and a journal paper that is related to disaster resilience, sustainable construction, and digital twin in construction.

Linkedin Profile
Contribution to the TRANSCEND project
WP 02 (Engagement of vulnerable community) and WP 03 (Collaborative foresight and decision-making platform).
PhD Thesis Topic – Application of agile principles to improve disaster resilience.
CIOB publication – Critical assessment of the existing disaster resilience frameworks and their applicability on community development.
Journal paper – A systematic literature review on characteristics of disaster resilience for improved disaster management practices.