Max Ashton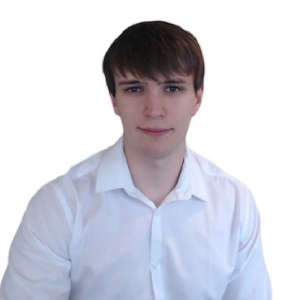 Position held at THINKlab
Research Assistant
Time at THINKlab
2013 – 2014
My Experience at THINKlab
Although my time at the THINKlab was relatively short I experienced many great things there. The first key highlights of working at the THINKlab was the friendly and welcoming staff members. If you had a problem or needed to seek advice, they were always there to help.
The days would always fly by quickly due to the interesting and equally demanding tasks, for example, I primarily worked alongside other staff members on a rail construction simulation application. This project demanded a wide range of programming, mathematical and creativity skills.
How has THINKlab supported/assisted your career and/or academic progression?
Looking back at the time in which I worked at the THINKlab, I consider myself young. While working there I learned that I was missing the knowledge required in order to progress my career in a certain direction. This is why I chose to leave and peruse a Master's Degree, before I got too old for the student life.
My Future
After leaving the THINKLab I went on to complete a Master's Degree in Advanced Computer Science and Computer Games Development. However, more recently I have started my own software and games company.