Malsha Nadeetharu Buddhakorala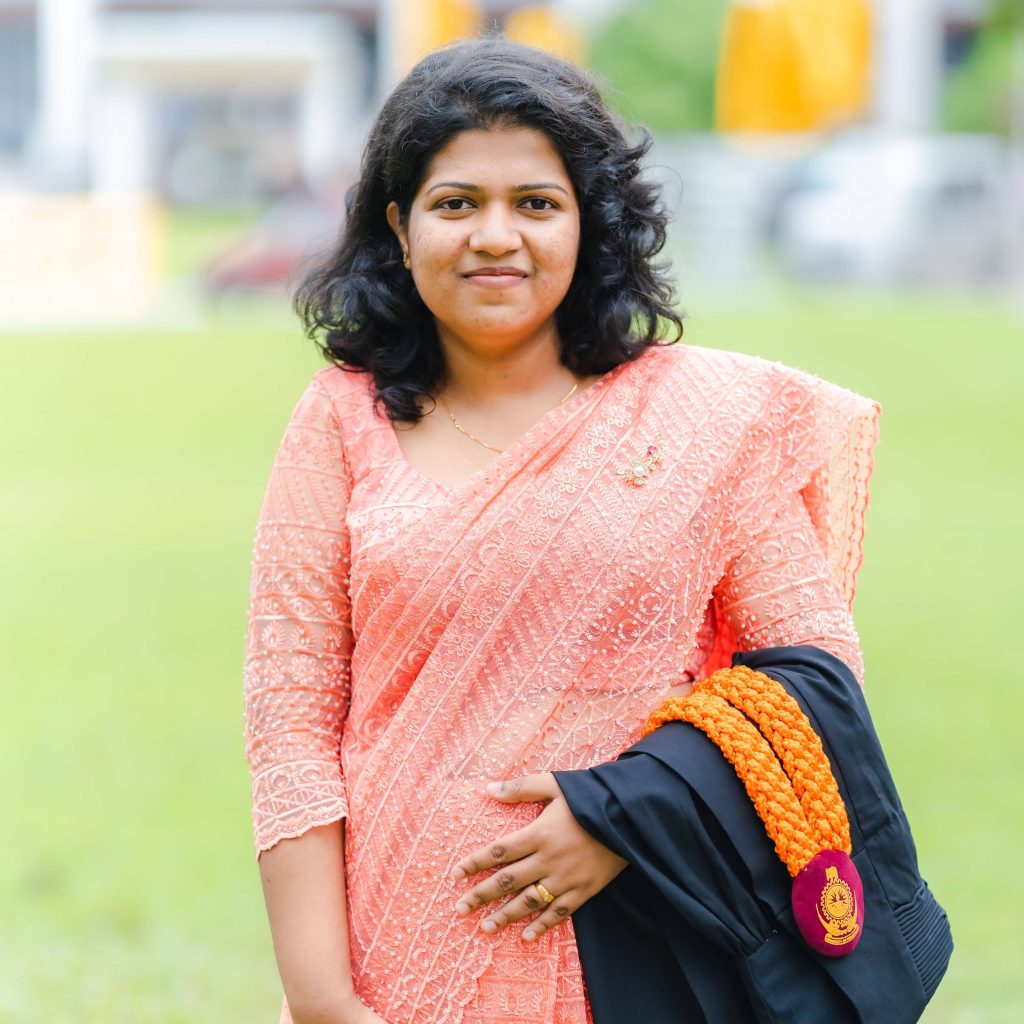 Biography
Ms. Malsha Nadeetharu Buddhakorala is a passionate and motivated researcher with a keen interest in
the fields of construction management, disaster management, sustainability and digital twin. She is a
B.Sc. (Hons) degree holder in the field of Quantity Surveying from the Department of Building
Economics, University of Moratuwa, Sri Lanka. Currently, she is a research scholar attached to the same
department following a Master by Research degree, visiting lecturer and working as a research assistant
to TRANSCEND project. Looking to the future, she hopes to continue her further studies to incorporate
technologies to evolve sustainability and disaster resilience in the construction sector.

Linkedin Profile
Contribution to the TRANSCEND project
Conducting a research study related to the "Work Package 03- Collaborative Foresight and DecisionMaking Platform" under the supervision of Prof. Udayangani Kulatunga, and Prof. Bingunath Ingirige.
The title of the research study is "Community Resilience to Climate Change through Economic Models".
Currently, under this study, different economic models used to investigate the impacts of climate change
are systematically reviewed and identify the variables to determine the impacts on community livelihood.
Looking forward to identify the issues encountered by communities engaged in different livelihoods in
Sri Lanka and plan to provide measures to be resilient to climate change.