The University of Salford's THINKlab has received a prestigious Epic MegaGrant from Epic Games.
The support is part of the larger $100 million Epic MegaGrants program, which has been set up to support professionals and enterprise teams (including game developers, media and entertainment creators, students, educators, tool developers, and more) as they accelerate their Unreal Engine projects, or enhance the open-source capabilities for the 3D graphics community.
The MegaGrant will be used by THINKlab to further develop their innovative UE4-powered 4D simulation product which is a tool used by rail infrastructure providers to digitally plan their track renewal programmes. The additional financial assistance will help to build the product's capabilities and enhance its functionality which in turn will enable improved planning and create more efficient track renewal programmes.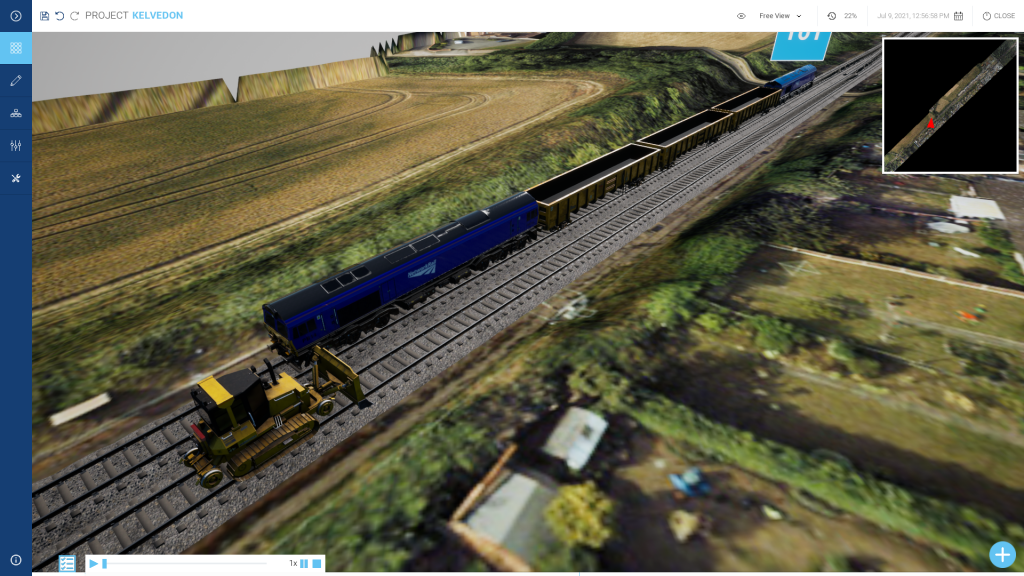 With the UK's railways carrying approximately four million people a day, the MegaGrant will be used to work with rail industry planning teams to enhance the application's functionality. Enabling easy-to-use visual digital planning for track renewal works and aiming to reduce costs associated with delays as well as disruption to passengers.
To date, THINKlab has collaborated with Network Rail, Babcock and Atkins in the UK and the team has successfully delivered 15 projects for track renewal projects across Great Britain and Northern Ireland. The digital tool has progressed from an academic prototype to a functional commercial product that uses Unreal Engine and has been created with the guidance of real-world railway engineering specialists in track renewal, OLE and signalling.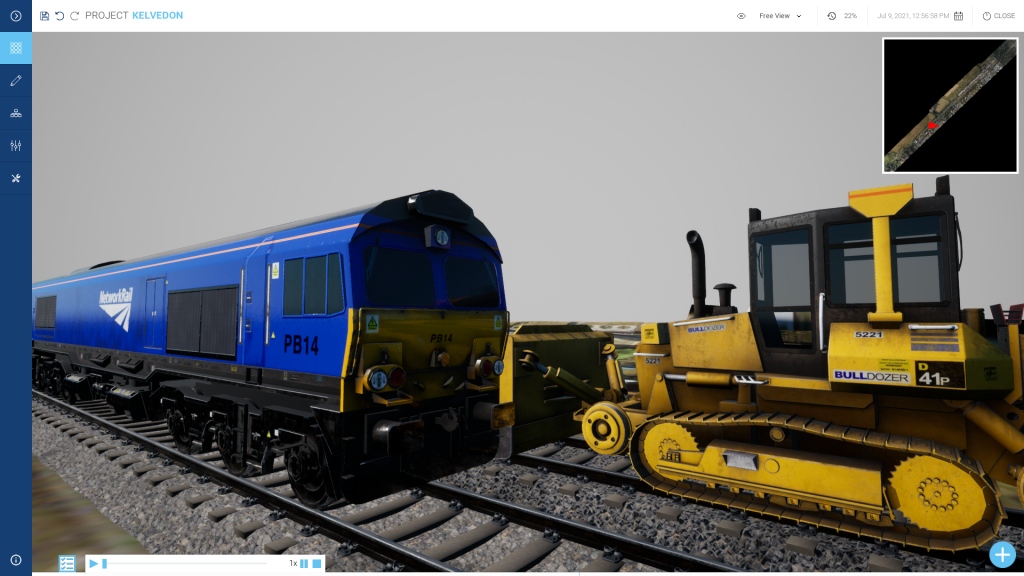 Dr Simon Campion, VR Project Manager said: It is an honour for our team to be awarded an Epic MegaGrant. Our team here in THINKlab works closely with industry stakeholders and clients to identify problems and provide innovative solutions. The Epic MegaGrant will allow us to develop our 4D Simulation product in line with Unreal Engine so we can more effectively meet the requirements of our clients. This is a fantastic example of THINKlab's innovative work being recognised by a global company and we're very excited to progress our track renewal application and our continued relationship with Epic Games. A big 'thank you!
THINKlab Director, Professor Terrence Fernando said: "Taking the outcome of our research to market is always a challenge requiring additional funds. The Epic MegaGrant will allow us to take the final step towards the commercialisation of our research. We are very excited to demonstrate how a state-of-the-art gaming engine like Unreal Engine can be deployed for solving complex engineering tasks."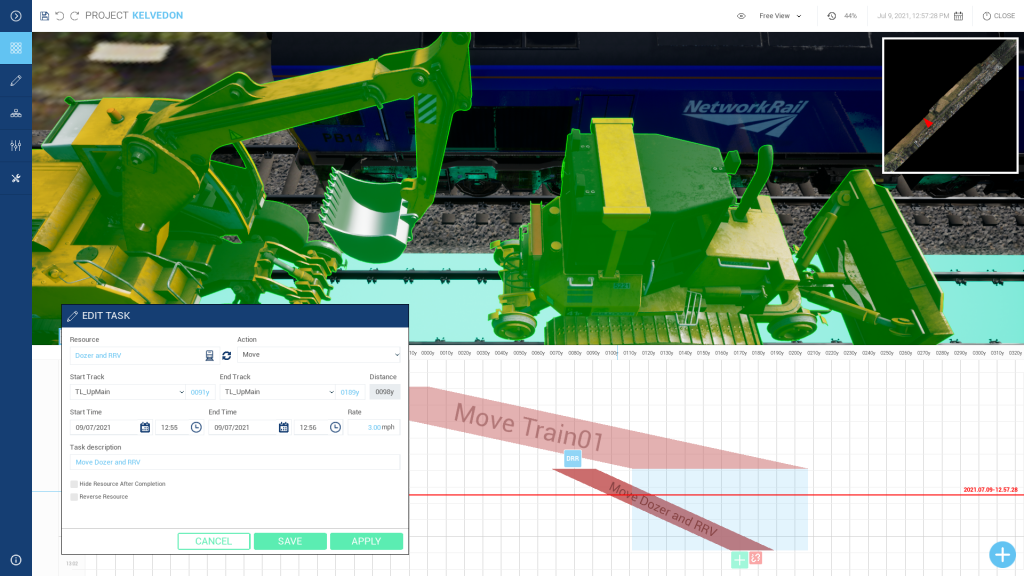 The 4D Simulation digital tool has been created by a skilled team of academics, developers and designers. It has received national recognition by winning the BIM 'Project of the Year' at both the North West Regional Construction Awards and the Constructing Excellence National Awards in 2016.
The product brings together site data – digital elevation models, aerial photographs, and track data – into a virtual workspace, which is built with Unreal Engine. It can use other software such as Bentley software to draw and develop the tracks against an imported centre line. From here you can then bring in further elements such as temporary facilities, entrance points, bridges and OLEs to create a realistic view of the site. The data can be used from many sources, for example with Network Rail has used their Geo-RINM system which holds GIS, track and OLE data. Once a site is prepared, the underlying logical network of the rails is automatically constructed to handle various movements of plants on this virtual site. There are plant and task libraries, which allow the user to define the task schedule using a time-distance diagram. While the user is planning, they can see what's happening visually in front of them. The planner can use the task and plant libraries to define the schedule and attach appropriate resources against each task. Once the tasks are specified, the planner can play with various schedule and resource options and make sure the schedule is clash-free and cost-effective. As the planner makes changes to the schedule, the resulting animation is updated instantly in Unreal Engine to create maximum visual realism.
Unreal Engine is a game engine developed by Epic Games. It is a complete suite of development tools for users working with real-time technology. It gives creators across industries the freedom and control to deliver cutting-edge entertainment, compelling visualizations, and immersive virtual worlds.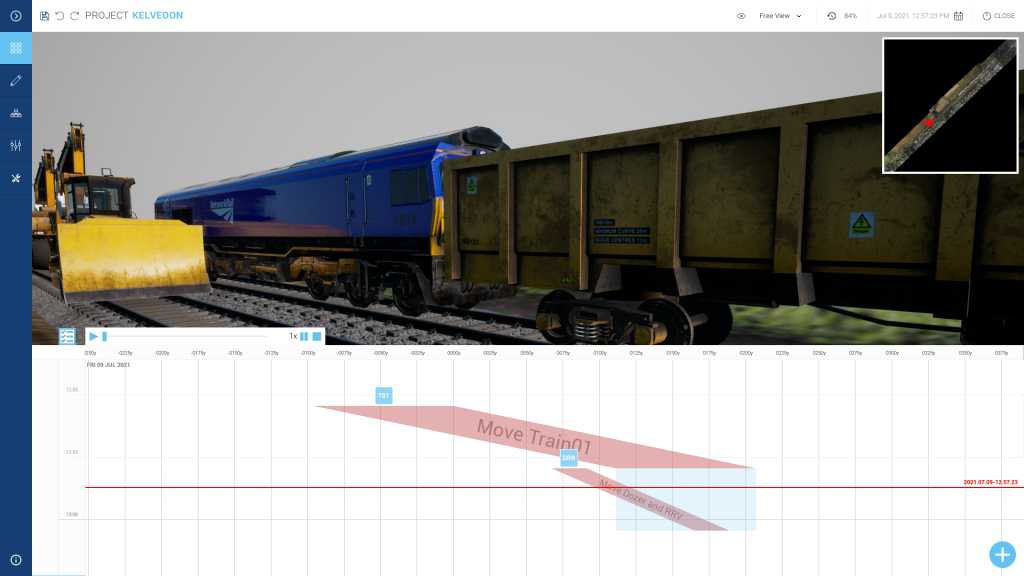 For further information:
'Real-time simulation transforms maintenance planning for the UK's railways' read more on Unreal Engine's website.
Director of THINKlab, Professor Terrence Fernando interview with the Chartered Institution of Civil Engineering Surveyors (CICES) – read more
THINKlab Twitter
THINKlab LinkedIn