The University of Salford's THINKlab is delighted to be working with the Greater Manchester Resilience Forum (GMRF) to explore new ways of using technology to engage practitioners and the public in understanding climate-induced disaster risks in Greater Manchester.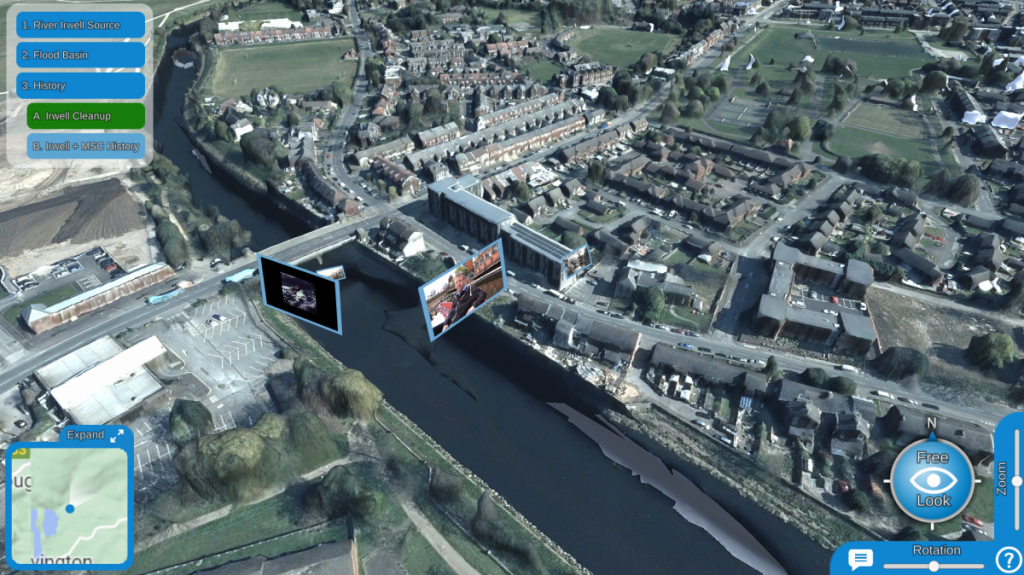 The new Greater Manchester Resilience Forum Innovation Pilot, funded by the Department of Levelling Up, Housing and Communities, has given the THINKlab and Greater Manchester Resilience Forum an opportunity to draw on their combined knowledge and experience to create three unique demonstrators:
RESIDE (Risk Evaluation & Solutions In Digital Engagement) will implement a platform to enable cross-sector partners to collaborate on establishing a detailed understanding of local risk;
RISE (Resilience Innovation for Social Engagement) will explore how a digital platform can strengthen community engagement with local resilience forums in building community resilience against disasters; and
TIDE (Technology, Innovation, Driving Engagement) will explore how scenario planning developed through the creation of digital platforms can strengthen training and exercise.
These three demonstrators will be developed by extending the current functionality of the MOBILISE digital platform developed as a part of the MOBILISE project. This work will contribute to the creation of a new 'Digital Toolset for Building Resilient Communities' and will help to increase stakeholder engagement and build effective disaster risk reduction strategies with a greater understanding of the local hazards such as flooding in Greater Manchester. The steering committee includes members from Cumbria Resilience, the Environment Agency, Greater Manchester Combined Authority, Greater Manchester Fire and Rescue Service, the Met Office, North Yorkshire Resilience Forum, and Salford City Council.
The MOBILISE digital platform provides stakeholders with digital solutions aiding climate adaptation and disaster resilience activities. It enables multi-agency collaboration and community engagement and facilitates a participatory approach to implementing climate adaptation and resilient measures. The data management capabilities will support Greater Manchester Resilience Forum to establish a detailed image of the local hazards, exposure and vulnerabilities by using sensors, satellites, city information systems data and climate impact simulations.