Amila Pitigala Liyanage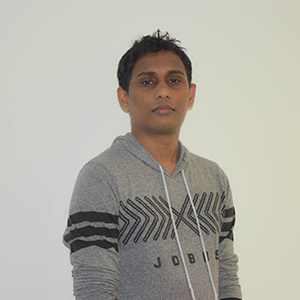 BIOGRAPHY:
Amila has over eight years of industry experience in software development and expertise in web-based application development. He has been working as a Senior Software Engineer on different domains such as Travel Reservation Systems, Enterprise Resource Planning, Material Requirement Planning and Business Intelligence way of contributing as R&D Team Lead, DevOps Consultant and Senior Platform Engineer.
He has experience in designing, assessing, and troubleshooting large-scale distributed systems, which serve over 150 million hits per day related to travel bookings in RezGateway Inc. He was the R&D team lead in Richard Pieris PLC and involved in designing and developing MRP and ERP systems, including finance, inventory, POS modules and Advance BI tools with a machine learning approach to identify the real-time market stimulus.
RESEARCH INTERESTS
Cloud Computing
Artificial Intelligence
Data Science
BIM & Building Energy
QUALIFICATIONS AND MEMBERSHIPS
B.Sc.(Hons) in Information Technology and Management, University of Moratuwa Sri Lanka
Professional Graduate Diploma by Examination, British Computer Society (BCS) Higher Education Qualification
Oracle Certified Professional Programmer (OCJP) for the Java Platform (2011)
Diploma in ICT Software Development, IDM City Campus
Professional Member of British Computer Society (MBCS) since 04/2018
PROJECTS INVOLVED WITH
PUBLICATIONS
Chandrasiri, A P and Geekiyanage, D (2018) Real-Time Object Detection System for Building Energy Conservation: An IP Camera Based System In: Gorse, C and Neilson, C J (Eds) Proceeding of the 34th Annual ARCOM Conference, 3-5 September 2018, Belfast, UK, Association of Researchers in Construction Management, 567-576. (Received Frontier's Award for The Best Technical Paper)