Dr Claudia Trillo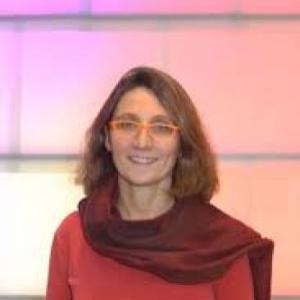 Biography
Dr. Claudia Trillo is an internationally recognized researcher, with a proven track record and an extensive network of collaborators. She began her research career in 1994 as an assistant researcher on a project run at Nordregio -a leading European research centre- and have now a very forward-looking research trajectory with multiple prestigious grants (+£1,2M£), many involving leading teams in the role of PI (+£380K). Since 1997 her research has been complemented by a strong commitment to knowledge transfer through constant engagement with enterprise delivered though high-profile consultancy and civil servant roles. She strongly believes in the transformative power of research and aims at achieving a major goal: to create innovative sustainable urban development and regeneration tools and methods to preserve local identity and cultural capital, along with the social, environmental and economic benefits.
Research Interests
Innovation-Driven Regeneration
Heritage- Led / Culture- Led Sustainable Urban Regeneration
IT and sustainable spatial planning
Housing and Sustainable Urban Regeneration
Research Projects (current and previous)
MAPS LED (2015-2019), role: SOBE Principal Investigator, Horizon 2020 program. Total budget, €1,512,000; SOBE budget: €324,000.
IT INDIAN HERITAGE PLATFORM: Enhancing cultural resilience in India by applying digital technologies to the Indian tangible and intangible heritage (2018-2021), role: Co-Investigator (25%), AHRC, Total budget: £183,267.
IT-Living Platform (2017), role: Principal Investigator, HEIF grant, University of Salford. Budget: £44,000.
PRIN grant from the Italian Ministry for the Education, University and Research, MIUR PRIN Call 2015 (2017- 2020). Total budget: €991,535. Role: Member of the end users group on the topic: Cultural Heritage values and related costs in case of natural threats; Social balance, Cultural Heritage protection and natural hazards.
CLUDs, Commercial Local Urban Districts (2010-2014), role: Co-PI, 7th European Research Framework Program. Total budget: €638,400.
BESECURE, role: researcher on a contract, financed by the EU, 7th FP (2010-2013). The project addressed urban safety in European cities. Total budget: €144,000.
Cilento LabScape, Italian National funds FARO. The project tested a Living Lab in a UNESCO Natural Site, the Cilento National Park.
HIDDEN (2010), role: researcher on a contract, 7th FP The project investigated "hidden" innovation in entrepreneurial local initiatives.
Transfer of Development Rights and Urban Form (2003-2009), Role: Principal Investigator, University of Naples. The project generated courses offered to practitioners through the Council of Engineers and the Fondazione Astengo.
Qualifications and Memberships
Qualified at Associate Professor Level in Italy (M.D. 76/2012)
Italian Chartered Architect; RIBA; ARB Fellow of the Higher Education Academy
Visiting Research Fellow of the Institute of Innovative Governance (IIG) and the School of Public Affairs at San Diego State University
Member of the International Doctorate on Urban Regeneration and Economic Development of the University Mediterranea of Reggio Calabria
Member of Istituto Nazionale di Urbanistica and ICOMOS
Publications
Trillo C (2018) The rise of the co-creative class: Sustainable Innovation- Led Regeneration, in: New Metropolitan Perspective, Springer, Vol 1, 411- 421. ISBN: 978-3-319-92098-6
Trillo C (2017) International property market- driven regeneration: a challenge to sustainable urban development?, in: Journal of Urban Regeneration and Renewal, Vol. 10, 4, pp.1–10. ISSN 1752-9638
Dean K, Trillo C, Bichard E (2017) Assessing the Value of Housing Schemes through Sustainable Return on Investment: A Path towards Sustainability-Led Evaluations?, in: Sustainability, 9(12), p. 2264. ISSN 2071-1050
Agbali M, Arayici Y, Trillo C (2017) Taking the Advancement of Sustainable Smart Cities (SCs) Seriously: The Implications of Emerging Technologies, in: Tamap Journal of Engineering: Vol: 21. ISSN:2602-2362
Trillo C (2016) Quality of public spaces and Sustainable Urban Development: success and failures in fighting social exclusion, in: International Journal of Sustainable Development and Planning, Vol.12, 4, p.829-838. ISSN, 17437601
Esposito De Vita G, Trillo C, Martinez-Perez A (2016) Community planning and urban design in contested places. Some insights from Belfast, in: Journal of Urban Design, Vol. 21, 3, p. 320-334. ISSN 14699664
Esposito De Vita G, Trillo C, Oppido S (2016) Urban regeneration and civic economics: a community- led approach in Boston and Naples, in: Journal of Comparative Cultural Studies in Architecture, p. 28-40. ISSN18658806
Trillo C (2015) Non-financial compensation, social housing and urban design quality: beyond "perequazione", in: European Planning Studies, 23:8, pp. 1627-1645. ISSN 14695944
Trillo C (2014) Urban Regeneration and new partnerships among public institutions, local entrepreneurs and communities, in: Advanced Engineering Forum, vol. 11, p. 303 – 313. ISSN 22349898
Trillo C (2013) Urban sprawl management, smart growth: challenges from the implementation phase, in: International Journal of Society Systems Science, vol. V5 N3 2013, p. 261-282. ISSN 1756-2511
Book chapters (selected)
Petti L, Trillo C and Di Mauro M (2018) Heritage and Reconstruction: Different Perspectives, in: Living under the Threat of Earthquakes, Kruhl J H, Adhikari R, Dorka U E (eds), p. 101-116, Springer, Cham. ISBN 9783319680439
Trillo C (2016) Smart Specialisation Strategies as drivers for Sustainable Urban Regeneration, in: Sustainable Urbanisation, InTech. ISBN 9789535147572
Authored/ Co-authored books (selected)
Bevilacqua C & Trillo C (2012). Spatial Planning and territorial development. Territorial dimension, development policies, spatial planning. NAPOLI: Giannini Editore. ISBN 9788874316199
Trillo C (ed.) (2009) Transfer Development Rights and Urban Design, Florence, Alinea. ISBN/ISSN: 9788860554055
Trillo C (2003) Tourism territories, Firenze, Alinea. ISBN 888125736X