Dr. Kuo-Cheng Wu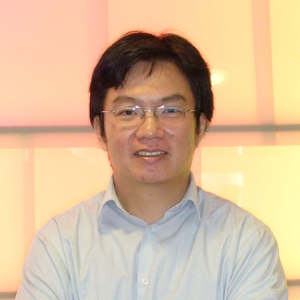 Biography
Kuo-Cheng Wu is a senior researcher in the ThinkLab at the University of Salford. His main research focus is on developing collaborative technology for multi-functional teams. Within this context, he has been conducting research to develop flexible collaboration platforms and multi-user interface frameworks for engineering and construction sectors.
Research Interests
Collaborative Technology
Multi-user Interface
BIM Technology
Research Projects (current and previous)
Design4Energy, ProSEco, CoSpaces
Qualifications and Memberships
Publications
Fernando, T, Wu, K.C and Bassanino, M (2013) Designing a novel virtual collaborative environment to support collaboration in design review meetings, ITcon Vol. 18, pg. 372-396.
Bassanino, M., Fernando, T. and Wu, K.C. (2013) Can virtual workspaces enhance team communication and collaboration in design review meetings? Accepted by Journal of Architectural Engineering and Design Management.
Du, X., Fernando, T., Wu, K.C. and Yao, J. (2012). Visualisation in Business Process Simulation. Modelling and Applied Simulation Conference.
Wu, K. C. and Fernando, T. (2005), A Novel Interface Paradigm for Supporting CAD Environments, Computer Graphics & Geometry Journal, ISSN 1811-8992 Vol. 7(1), pp 76-90.